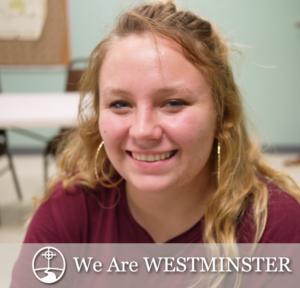 I was probably about five or six, and I lived with my mom in Corpus. We moved around a lot because we didn't have a ton of money. Some nights there was nothing to eat because we were so poor. She had a ton of boyfriends so it wasn't that good of an influence. I haven't seen my biological mom probably since I was 8.
I had five different foster homes counting the Thomassons' house. Finally I came to the Thomassons and that was a very difficult time at the beginning. (I had just turned 9 or 10). They were looking to adopt and I was already in the foster program, but I was kind of getting to that age, where people just don't want a 13-year old. A lot of 13-year-olds have already decided 'Nobody wants me so I'm just going to be as bad as I can.' That was difficult. It took a long time to understand that I was in the wrong and that that my parents were right. Recently I feel like I can talk to my mother about things that I used to feel like I couldn't.
It's the hardest thing when you're not growing up as a Christian. You're little and think 'I'm going to be a Christian and follow Jesus and I'm going to follow his ways'… and then you remember 'But I like this… I'm just going to fall back into sin.' A lot more recently I've just started reading my Bible. Reading and praying and helping other people understand what I believe. Recently I have thought about things, and I actually do believe that there's a God and that Jesus died for my sins.