Our goal in the WPC nursery is to provide a safe place where children are shown the love of Christ, and given the best care possible. Our covenant children are blessings, and we strive to treat them as such.
"Behold, children are a heritage from the LORD, the fruit of the womb a reward." Psalm 127:3
"But Jesus called them to him, saying, 'Let the children come to me, and do not hinder them, for to such belongs the kingdom of God.'" Luke 18:16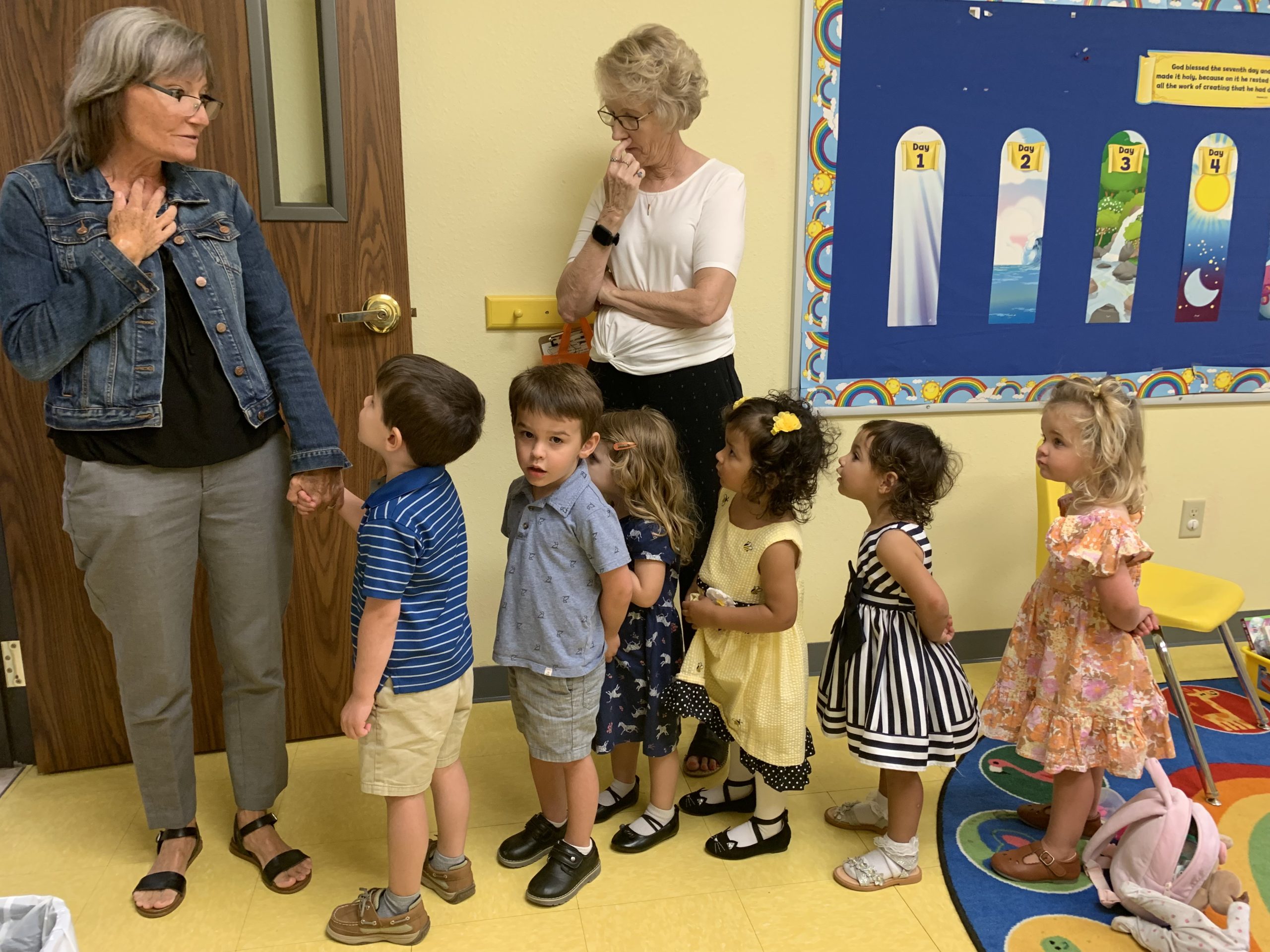 Volunteer Information
If you are interested in working with our covenant children, please read our Policies and Procedures documents. You will need to complete a Consent Form and receive a background check.
Policy
Procedures
Consent Form
Parent Information
We have implemented Policies and Procedures to ensure the safety of your children while in our care.
Q: Who can be in the nursery?
A: The nursery is available to children who are newborns through age three (3).
Q: When is the nursery available?
A: The nursery is available during all worship meetings, Sunday School, and for Wednesday evening activities.
Q: How can I get involved in the nursery ministry as a volunteer?
A: You can contact Nursery Coordinator Linda Madden through the WPC front office at (979) 776-1185.