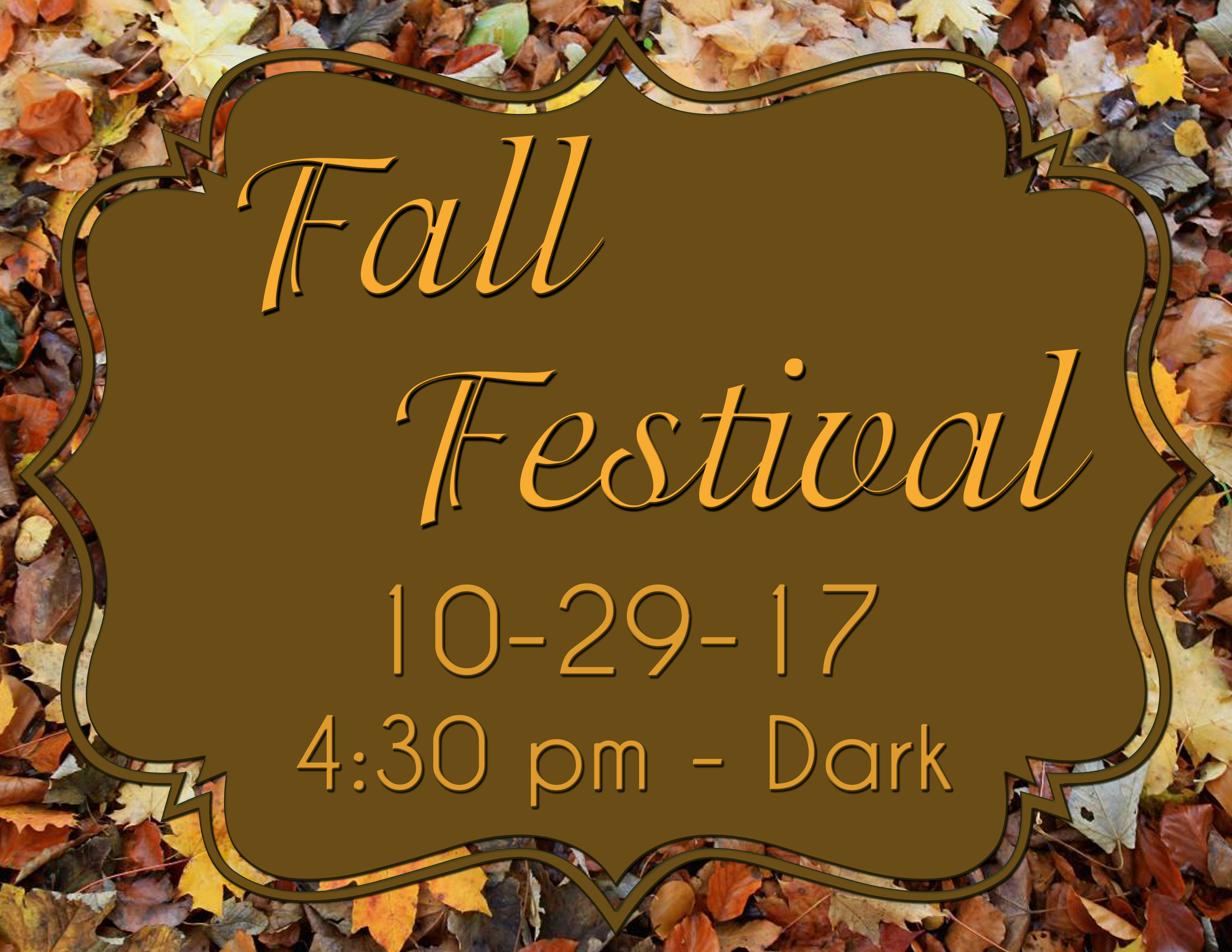 The entire church family is invited to gather at Tanglewood Park on Sunday, October 29th from 4:30 until dark for the annual Fall Festival and Picnic.
There will be:  
Games
Face painting
TWO bounce houses
Sand volleyball pit
Multiple playgrounds
Lots of open space for kids to run and play
Children, and adults, if they wish, are welcome to come to the Festival dressed in non-ghoulish garb.
We are also asking that you invite friends and neighbors to come and join us.
WPC will be providing: 
We need lots of:
Donations of candy (Please leave in the designated box in the foyer or dropped off at the church office.)
Folks to bring cookies and cupcakes to the park, the day of the Festival
If you have any questions or would like to help organize this year's Festival, please contact Pastor Jon Anderson at
jon@wpc-bryan.org