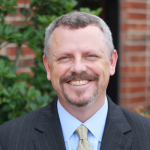 2 Samuel – "Out of Every Adversity"
Taught by Rev. Jon Anderson
In this study, we will pick up the story of David in all of its glory and adversities.  More importantly, we will be discussing the God who redeemed David's life out of every adversity and how David foreshadowed a greater king to come.  For while David is the premier human character of 2 Samuel, the book is not about him.  As one writer stated, "This is not about David; it is not even about covenant kings; it is about a covenant God who makes covenant promises to a covenant king through whom he will preserve his covenant people." Come and join us as God teaches us about Himself and His ways through the life of David.

Class meets in the Fellowship Hall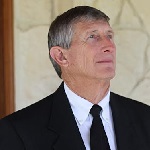 "Revelation"
Taught by Dan Wilkerson
In the fall we will be studying the Book of Revelation. It is believed to have been written by the Apostle John. It is a book of great symbols which was intended to give us hope. It is not so much a book of predictions as an explanation of spiritual realities that affect us now and will bring the events of history to a worthy end. The author of our study, R. Paul Stevens says about it, "Old Testament ideas, symbols, names, and themes have been powerfully pulled together through the inspirations of the Spirit… This book above all others in the New Testament must be interpreted by scripture." We invite you to join us in this fun study.
                                                                                                      Class meets in Adult Classroom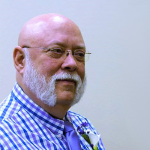 "The Enemy Within"
Taught by Norval Sells
Why do I keep on sinning? This book takes dead aim at the heart of ongoing sin.  Drawing from two masterful works by John Owen, Kris Lundgaard offers insight, encouragement, and hope for overcoming the enemy within.
Class meets in Adult Classroom 3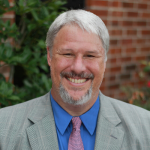 Foundations Class "An Introduction to Westminster"
Taught by Rev. Wade Coleman

The Foundations Class meets for 6 weeks, beginning September 17th, during the Sunday School hour, 9:00-10:00 a.m. This class is for new members of Westminster, people who are considering membership at WPC, and those who are interested in the PCA beliefs.
Class meets in the Great Conference Room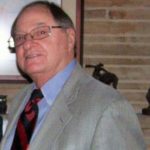 Job – "The Trials and Triumphs o God's Servant, Job"
Taught by Rev. Bill Fitzhenry
The Old Testament's teaching of The Resurrection, The Mediatorial Office of Christ, The Doctrine of Sin, and many other basic teachings of Scripture are found in Job.  This class will try to determine the date and author of Job, which will help solve some of the thorny problems connected with any helpful study of this—one of the most interesting books of the Old Testament.
Class meets in the Conference Room in the Administration Building