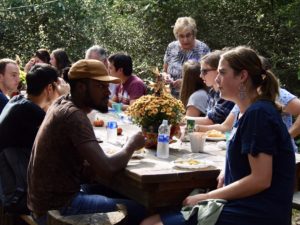 Globalization has created a new situation in which the nations of the earth now live side by side. This is particular true on the university campuses. Each year nearly 5,000 international students from over 100 different countries study each year. This is no accident; God has brought us all together in his providence. Recognizing that this new situation creates a great opportunity for mission, RUF-International exists to welcome the nations in the name of Christ.  In addition to welcoming, we seek to explore the gospel with international students, and disciple them in order to prepare them to live out their faith both now as students and when they return home.
Like, RUF, RUF-International is a ministry of the PCA, in which ordained men seek to minister the gospel to international students on college campuses.
Questions: Contact Rachel Vining, our RUF International intern.